THE BEST OLIVE OIL IN THE WORLD
Priego de Córdoba not only recognises the historical importance of its olive oil, but the region is also especially proud of its outstanding quality. Olive cultivation is particularly suited to the terrain, most of which is to be found within the Sierra Subbetica National Park, with its own topographic and climatic peculiarities.
Among the 900 awards that include oils of the region, particularly outstanding are the 37 awards given in consecutive years between 2001 and 2016 by the International Olive Council (IOC), and awards in China, Japan, The USA, Canada, France, Italy, Israel and Argentina.
WORLD´S BEST OLIVE OIL
4th PLACE
EVOO WORLD RANKING
THIRD PLACE NON ORGANIC EVOO
LOS ANGELES EVOO COMPETITION

GOLD MEDAL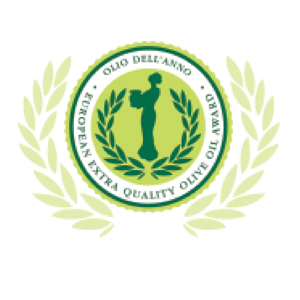 IL MAGNIFICO
FINALIST
THREE EQUOO STARS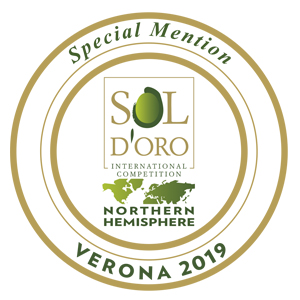 MONOCULTIVAR OLIVE OIL COMPETITION

BEST OF THE WORLD
L´ORO DEL MEDITERRANEO
5 QUALITY DROPS
EXCELLENT LOT
INTERNATIONAL OLIVE OIL AWARD
GOLD MEDAL
L´ORCIOLO D´ORO
GRAND MENTION
GREAT TASTE AWARD
ONE STAR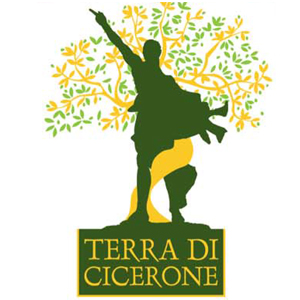 OLIO TERRA DI CICERONE

FIRST PRIZE
LONDON IOOC
PLATINUM MEDAL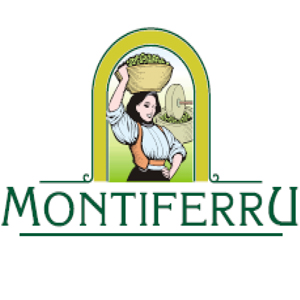 TERRAOLIVO
GRAND GOLD PRESTIGE

OLIVINUS
GRAND GOLD PRESTIGE
MASTER OF OLIVE OIL COMPETITION

SILVER MEDAL
LES OLIVALIES
SILVER MEDAL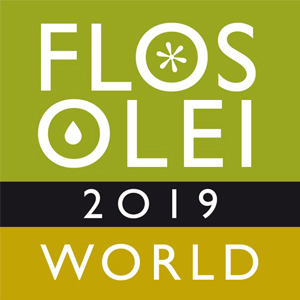 CUYOLIVA INTERNATIONAL

DOUBLE GRAND GOLD MEDAL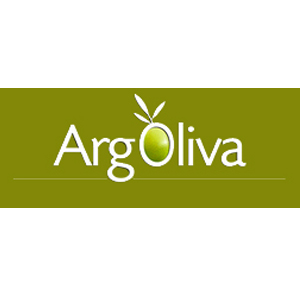 THE AUSTRALIAN IOOC
GOLD MEDAL

ESAO AWARD
BEST INTERNATIONAL EVOO FINALIST
ESAO AWARDS

THIRD NATIONAL PRODUCER PRIZE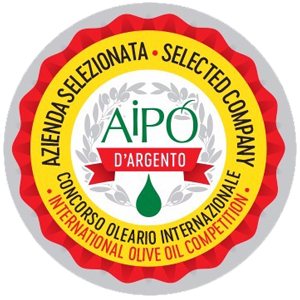 AIPO D´ARGENTO
5 QUALITY DROPS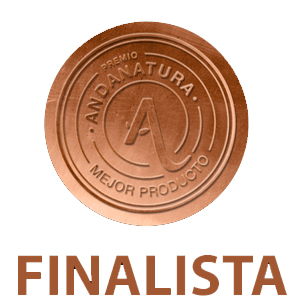 LE FORME DELL OLIO

MENTION OF HONOUR
PREMIO DIPUTACIÓN CÓRDOBA
ACCESIT

ANDANATURA (SEVILLA, SPAIN)
BRONZE MEDAL
LE FORME DELL OLIO (MILAN, ITALY)
FOURTH PLACE
LOS ANGELES EVOO COMPETITION (LOS ANGELES, UNITED STATES)
SILVER MEDAL
IL MAGNIFICO (TAVARNELLE VAL DI PESA, ITALY)
BEST OF SPAIN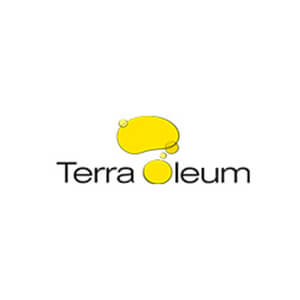 TERRAOLEUM (MENGIBAR, SPAIN)
ACCESIT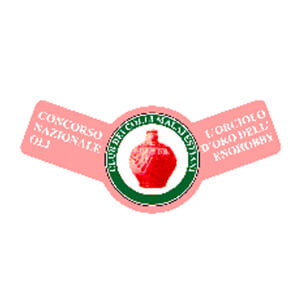 L´ORCIOLO D´ORO (PESARO, ITALY)
GRAND MENTION
MONOCULTIVAR OLIVE OIL COMPETITION (MILAN, ITALY)
BEST OF THE WORLD
IBEROLEUM (JAEN, SPAIN)
TOP 15
SOL D´ORO (VERONA, ITALY)
GRAND MENTION
EVCATA (VALENCIA, SPAIN)
3rd OF ANDALUSIA AND 4th OF SPAIN
CINVE (CACERES, SPAIN)
GRAND CINVE
INTERNATIONAL OLIVE OIL AWARD (ZURICH, SWITZERLAND)
SILVER MEDAL
MONTIFERRU (SARDINIA, ITALY)
SECOND PRIZE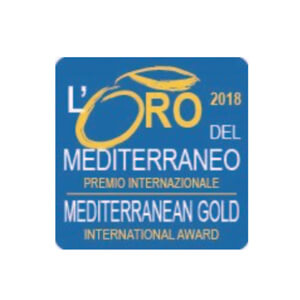 L´ORO DEL MEDITERRANEO (PESARO, ITALY)
1st PRIZE. FIVE QUALITY DROPS
AIPO D´ARGENTO (VERONA, ITALY)
THREE QUALITY DROPS
EVOOLEUM (CORDOBA, SPAIN)
87/100 POINTS
AVPA PARIS (PARIS, FRANCE)
BRONZE MEDAL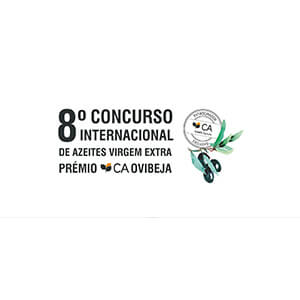 OVIBEJA BEJA (PORTUGAL)
SILVER MEDAL
ATHENA IOOC (ATHENS, GREECE)
GOLD MEDAL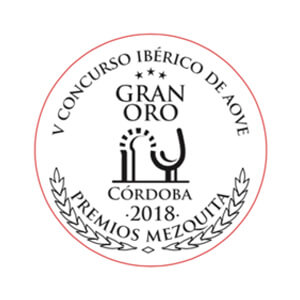 PREMIOS MEZQUITA (CORDOBA, SPAIN)
GREAT GOLDEN MOSQUE
LEONE D´ORO (BRESCIA, ITALY)
GRAND MENTION
PREMIO DIPUTACIÓN CORDOBA (CORDOBA, SPAIN )
FINALIST
JOOP CONTEST (TOKYO, JAPAN)
GOLD MEDAL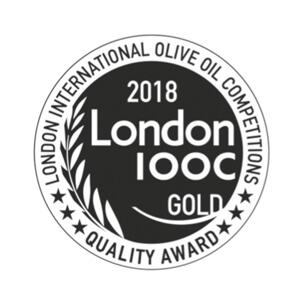 LONDON IOOC (LONDO, UNITED KINGDOM)
GOLD MEDAL
OLIVE JAPAN (TOKYO, JAPAN)
PREMIER MEDAL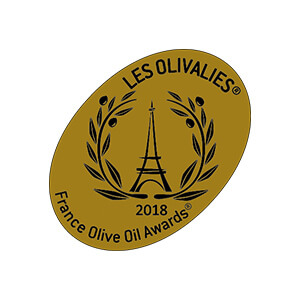 LES OLIVALIES (CANNES, FRANCE)
GOLD MEDAL
CHINA IOOC (BEIJING, CHINA)
GOLD MEDAL
NYIOOC (NEW YORK, UNITED STATES)
GOLD MEDAL
SIAL OLIVE D´OR CONTEST (TORONTO, CANADA)
SILVER MEDAL
GREAT TASTE AWARDS (LONDO, UNITED KINGDOM)
1 STAR
MASTER OF OLIVE OIL COMPETITION (SAN REMO, ITALY)
FINALIST
FLOS OLEI (TRIESTE, ITALY)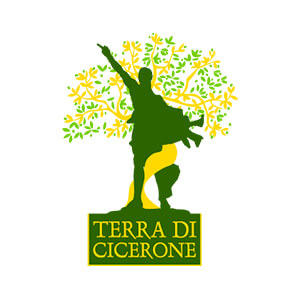 OLIO TERRA DI CICERONE (ROME, ITALY)
GRAND MENTION
CUYOLIVA INTERNATIONAL (MENDOZA, ARGENTINA)
GRAND GOLD MEDAL
ARGOLIVA (SAN JUAN, ARGENTINA)
FIRST PRIZE IN INTESE FRUITY
OLIVINUS (MENDOZA, ARGENTINA)
GREAT PRESTIGE
EVO- IOOC (PALERMO, ITALY)
GOLD MEDAL
TERRAOLIVO (JERUSALEN, ISRAEL)
GRAND GOLD PRESTIGE
THE AUSTRALIAN (AUSTRALIA)
GOLD MEDAL
WORLD´S BEST OLIVE OIL
FIRST PLACE
EVOO WORLD RANKING
FIRST PLACE NON ORGANIC EVOO
IOC MARIO SOLINAS QUALITY AWARD
3rd PRIZE MILD GREEN FRUITY
Evooleum
(Madrid, Spain)
90/100 POINTS
AVPA (París, France)
GOURMET OR 2017
GOLD MEDAL
New York IOOC
(NEW YORK, UNITED STATES)
GOLD MEDAL
PREMIOS MEZQUITA
(Córdoba, Spain)
GOLD MEDAL
Aristion
(London, UNITED KINGDOM)
PLATINUM MEDAL
Athena IOOC
(ATHENS, GREECE)
DOUBLE GOLD MEDAL, BEST OF CLASS (SPAIN)
Terraolivo
(Jerusalem, Israel)
GRAND PRESTIGE GOLD TOP 10
L´Oro del Mediterraneo
(Presicce, Italy)
GRAND MENTION
Domina International Olive Oil
(Palermo, Italy)
GOLD MEDAL
Olive Japan
(Tokyo, Japan)
GOLD MEDAL
Olivinus
(Mendoza, Argentina)
GRAND PRESTIGE GOLD & DESIGN
CUYOLIVA
(Mendoza, Argentina)
GRAND GOLD OLIVE TREE
Los Angeles EVOO Competition
(Los Angeles, United States)
SILVER MEDAL
SIAL Olive D´Or
(Toronto, Canada)
SILVER MEDAL
Der Feinschmecker Olio Award
(Hamburg, Germany)
L´Orciolo d´Oro 2017
(Pesaro, Italy)
DINSTINCTION
Aipo D´Argento
(Verona, Italy)
GRAND MENTION
Zurich award
(Zurich, Switzerland)
BRONZE MEDAL
Oil China
(Beijing, China)
SILVER MEDAL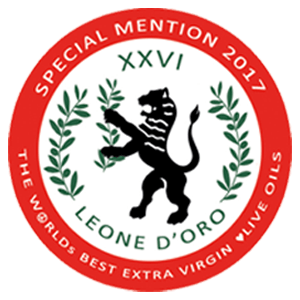 Leone D´Oro
(Brescia, Italy)
GRAND MENTION
Montiferru
(Cerdeña, Italy)
GRAND MENTION
Terra di Cicerone
(Roma, Italy)
GRAND MENTION
Les Olivalies (France)
GOLD MEDAL
London International Olive Oil Competition (London)
GOLD MEDAL
New York International Olive Oil Contest 2016
GOLD AWARD
Premios Mezquita
MEZQUITA DE ORO
Athena International Olive Oil Competition 2016
GOLD MEDAL
Olive Japan (Japan)
GOLD MEDAL
Domina
BEST INTERNATIONAL
Olio Capitale 2016 (Trieste, Italy)
FIRST PRIZE
Olive D´Or
(Sial Canada)
COUP DE COEUR SPECIAL PRIZE
AVPA 2016
(Paris, France)
GOURMET DÁRGENT MEDAL
Superior Taste Award (Brussels)
TWO STARTS
L´Orciolo d´oro 2016 (Pesaro, Italy)
GRAND MENTION
Los Angeles Extra Virgin Olive Oil Competition 2016
SILVER MEDAL
OIL CHINA COMPETITION
BRONZE MEDAL
Olivinus (Argentina)
GRAN PRESTIGIO ORO
New York International Olive Oil Contest 2015
GOLD AWARD
Olive Japan (Japan)
2105
GOLD MEDAL
LOS ANGELES EXTRA VIRGIN OLIVE OIL COMPETITION 2015
BRONZE MEDAL